Cherry Creek Shopping Center
3000 East 1st Avenue, Denver, CO, USA 80206
Store Hours
Monday
10:00 AM – 8:00 PM
Tuesday
10:00 AM – 8:00 PM
Wednesday
10:00 AM – 8:00 PM
Thursday
10:00 AM – 8:00 PM
Friday
10:00 AM – 8:00 PM
Saturday
10:00 AM – 8:00 PM
Sunday
11:00 AM – 7:00 PM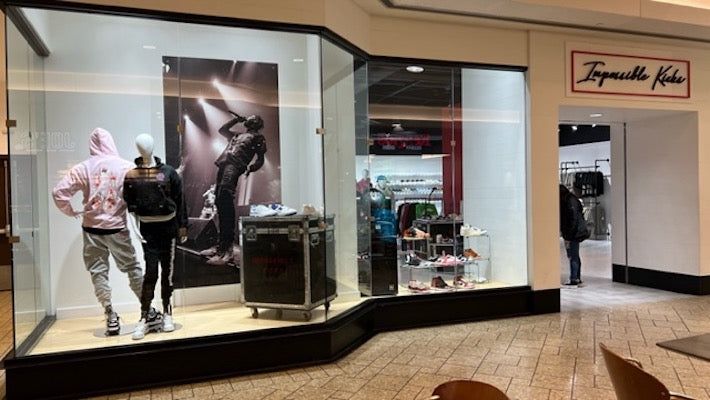 About our Cherry Creek Shopping Center store
Welcome to Impossible Kicks at Cherry Creek Shopping Center, Denver's ultimate destination for sneaker enthusiasts and fashion-forward individuals. Located within one of the city's premier shopping destinations, our store offers a captivating blend of sneaker culture and urban style.
Immerse yourself in the world of sneakers as you step into our sleek and modern store. Discover an extensive selection of premium sneakers, rare collectibles, and trendy streetwear from top brands like Nike, Adidas, Jordan, and more. Whether you're searching for exclusive collaborations, limited editions, or classic staples, our carefully curated inventory has something to cater to every sneakerhead's taste.
At Impossible Kicks, our knowledgeable staff is passionate about sneakers and committed to delivering an exceptional shopping experience. Get personalized recommendations, expert sizing advice, and detailed product information as you explore our collection. We're here to ensure that you find the perfect pair of kicks that align with your unique style.
Located within the prestigious Cherry Creek Shopping Center, our store offers convenience and accessibility. Take advantage of the center's ample parking facilities or arrive via public transportation, as we're situated near major bus routes and have easy access from the surrounding area. Join us at Impossible Kicks in Cherry Creek Shopping Center and experience the vibrant energy of sneaker culture.
Discover the latest releases, exclusive drops, and immerse yourself in a community that celebrates individuality, creativity, and the love for sneakers.